The noise of this world seems to be increasing to a dizzying pitch: a pulsating babble of glorified sin being loudly trumpeted through the megaphones of this age. Instagram, Google, Disney, and Netflix (among others) are the transmitters of a constant wave of subversive noise that inundates the soul's receptors with a deafening blast against the truth of God. Without apology, these unholy instruments of digital dissemination have boosted the bass line of idolatry, lust, and pride until it sounds like a catchy pop tune to our tone-deaf society. Is it any surprise, then, that Satan himself is the hidden conductor behind this swelling dissonance?
Granted, you won't find a Luciferian radio tower rising up through the stratosphere like a grotesque steel-beamed colossus, but one thing is for certain: Satan and his minions are flooding the surrounding airwaves with a high-voltage broadcast of toxic propaganda. Even at this moment, whether your ears are tuned to it or not, a cacophony of rebellious and accusatory rhetoric is being transmitted through the metaphysical air, bombarding mankind with an evil static that often permeates into the inner operations of the mind and corrupts almost every school of human thought.
The Bible certainly confirms this unsettling fact. It is no accident that Paul portrays Satan as "the prince of the power of the air" (Ephesians 2:2). The apostle's inspired wording evokes a fitting vision of Satan and his unseen forces hovering like a menacing swarm under the firmament. According to John Gill, in fact, the people of Paul's day were quite aware of a supernatural climate filled with a multitude of "noxious and accusing spirits, who fly about in the air." Likewise, the Pulpit Commentary describes this "power of the air" as a strategic point of operation for winged demons to secretly "exercise a real influence on human souls, and draw them in worldly directions, and contrary to the will of God."
"The church has lost her testimony! She has no longer anything to say to the world. Her once robust declaration of TRUTH has faded away to an apologetic whisper." — A. W. Tozer (1897-1963)
In my earlier essay Why The World's Dark Business Is Booming, I described how the world's ancient business of moral chaos has grown into a mega-monopoly of soul-crushing power. With its unabated glorification of sin and self, the industry of this world has succeeded in supplying products of discord to the masses in order to ensnare them with a false sense of freedom and protection. Self-agency and temporal security may be the world's sly promise, but tyranny over humanity is the tragic end result.
Sadly, this evil world conglomerate has come to dominate today's global market because of one simple fact: It has capitalized on the current devaluation of biblical stock and a depreciation of the Gospel proclamation. The world's only legitimate competition, the Truth-bearers of Jesus Christ, have too often shuttered their factories of bold witness and settled for a curiosity shop that plies its religious trinkets among the world's seducing lies, with little awareness of their dangerous compromise.
Looking over this barren landscape of Christian appeasement, one can easily see a massive segment of our population living in spiritual confusion because they believe the world can provide the solution to their struggles. Without truth to guide them, however, they will continue to toil under such satanic delusion. So who is there to help them out of the chaos? Where are the fearless disciples of old who, under penalty of death, reached out to the lost and dared to proclaim truth against the lies of this world? And why are some professing Christians today outsourcing truth to the world's business, where it will always be retooled into a cheap knock-off for mass consumption?
The crowds going ahead of Him, and those who followed, were shouting, "Hosanna to the Son of David; Blessed is He who comes in the name of the Lord; Hosanna in the highest!" — Matthew 21:9
I long for a concert of heavenly praise,
To Jesus, my God, the omnipotent Son!
My soul should awake in harmonious lays,
Could it tell half the wonders that Jesus has done.

I'd sing how He left His own mansions of light,
The robes made of glory that dressed Him above,
Yet pleased with His journey and swift in His flight;
He came on the pinions of covenant love!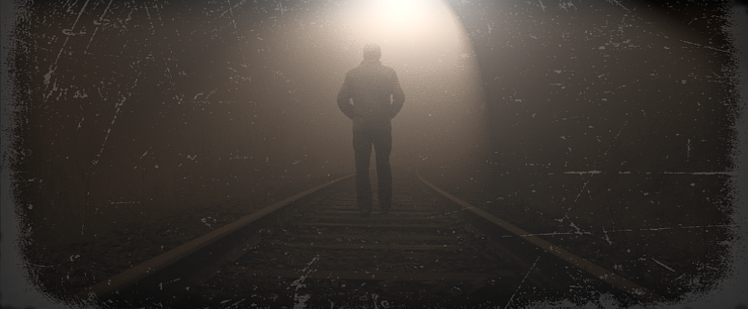 Should it not be the business of this life to prepare for the next life, and, in that respect, to prepare to die? But how can a man be prepared for that which he never thinks of? Do you mean to take a leap in the dark? If so, you are in an unhappy condition, and I beseech you as you love your own soul to escape from such peril by the help of God's Holy Spirit.
Live while you live. Let every moment be spent as you might spend it when you survey life from your last pillow. Let us live for God in Christ by the Holy Spirit. May the Lord quicken our pace by the thought that it is only a little while! A short day will not allow for loitering. Do we not live too much as if we played at living?
Drop no stitches. Do all your work at your best. Do a day's work in a day, and have no balance of debt to carry over to tomorrow's account. Soon you and I shall stand before the judgment seat of Christ, to give an account of the things done in the body: therefore let us live as in the light of that day of days, doing work which may bear that fierce light which shines around the great white throne.
The Illustrated Sandwich…