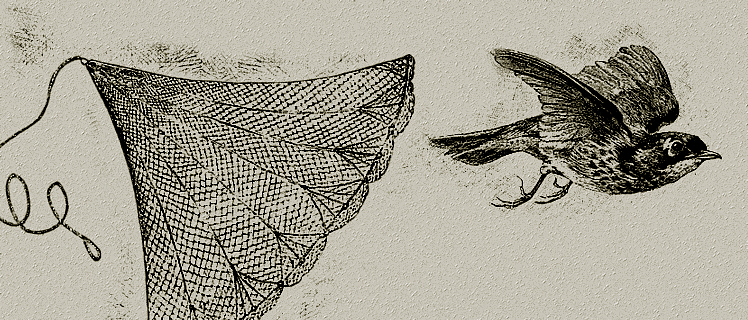 Jesus "unrolled the scroll and found the place where it was written, 'The Spirit of the Lord is upon me, because he has anointed me to proclaim good news to the poor. He has sent me to proclaim liberty to the captives and recovering of sight to the blind, to set at liberty those who are oppressed, to proclaim the year of the Lord's favor.' And he rolled up the scroll and gave it back to the attendant and sat down. And the eyes of all in the synagogue were fixed on him. And he began to say to them, "Today this Scripture has been fulfilled in your hearing."" — Luke 4:17-21
It is no accident that Jesus kicked off his earthly ministry by reading from Isaiah to proclaim He had come to "set free those who are oppressed" (Luke 4:18). This was a staggering pronouncement that would take direct aim at a downtrodden, sin-soaked world that had experienced years of judgment, captivity and political oppression at the hands of the Assyrians, Babylonians, Persians, Romans, and even the wayward leadership of the Jews.
Not only was Jesus' prophetic fulfillment "good news" to the poor, the blind, and the brokenhearted looking for relief from their various oppressors, but it was the unveiling of a new spiritual disposition of freedom that would show the depths of God's love and mercy through His Son, Jesus Christ. As John Angell James once succinctly put it, "The very genius of Christianity is a spirit of freedom, and all its precepts are opposed to tyranny."
The Gospel, you see, has bestowed upon believers, not only freedom from the tyranny of sin and death through the redemptive work of Jesus Christ (Romans 6:18; 8:2), but also a deep and intimate understanding of the mechanism of demonic oppression that outwardly drives this world. We know, according to God's word, that we spiritually wrestle against "the rulers of the darkness of this world," and yet we are also mindful of our need for deliverance from "unreasonable and wicked men" who thrive in that oppressive darkness (Ephesians 6:12; II Thessalonians 3:2). Because of this knowledge, we as Christians are of all people the most capable of seeing the necessity for Christ's "spirit of freedom" to guide us in our temporal affairs as much as in our spiritual duties (John 8:32).
The "genius of Christianity," as noted by John Angell James, is in spying out and eluding the traps of this oppressive world. This dynamic spiritual intellect which comes with the "renewal of the mind" (Romans 12:2) has prepared us to rightly oppose tyranny in all its forms whenever it infringes upon the abundant life given to us by our Creator with His great expectation for all people, made in the image of God, to "be fruitful and multiply" (Genesis 1:28; 9:7). Hence, we join with the psalmist in asking our gracious Lord, "Redeem me from the oppression of man, that I may keep Your precepts" (Psalm 119:134). read more…
Are we seeing the rise of a new tyranny that will usher in the end-time brutality and fiery trials that test the "perseverance and faith of the saints" prior to Christ's return (Revelation 13:10)?
Undoubtedly, the current pandemic, now in its second year, has created a mass hysteria of panic and fear which has led to an increasing authoritarianism around the globe that is gladly embraced by frantic worldlings looking for safety and security. For Christians, however, who rest in the knowledge that they are guided and protected by the rod and staff of their Great Shepherd, there is no such panic (Psalm 23:4). They are, by faith, spiritually immune to the blind fear that has gripped the world and thus are able to calmly identify any signs of political malfeasance being implemented for the sake of a fleeting, synthetic peace.
The picture being shown isn't pretty. In this latest scene from the directors of the pandemic, we are witnessing the forced establishment of a "New Normal" where strict control of human beings is the key component. People in some parts of the world, including America, must now show their "papers" to access the most basic needs of humanity, like fundamental medical care, gathering for worship, or permission to enter a supermarket for food. Clearly, this is a disturbing acceleration of globalized authoritarianism that should be of great concern to everyone, but especially to Christians who are sensitive to worldly disruptions stirred up by "the rulers, the authorities, the powers of this dark world and the spiritual forces of evil in the heavenly realms" that will effectuate the "schemes of the devil" (Ephesians 6:10-12).
As writer C. J. Hopkins sees it, "It feels like things are about to get ugly. Very ugly. Extremely ugly." And the reason for this dreadful feeling? Because, according to Hopkins, the "global-capitalist ruling establishment" is using the pandemic to seize more power, and implement "a new, more openly totalitarian structure of society and method of rule. They are revoking our constitutional and human rights, transferring power out of sovereign governments and democratic institutions into unaccountable global entities that have no allegiance to any nation or its people." The New Normal, he solemnly reports, is doing "precisely what every totalitarian movement in history has done before it, right by the numbers." read more…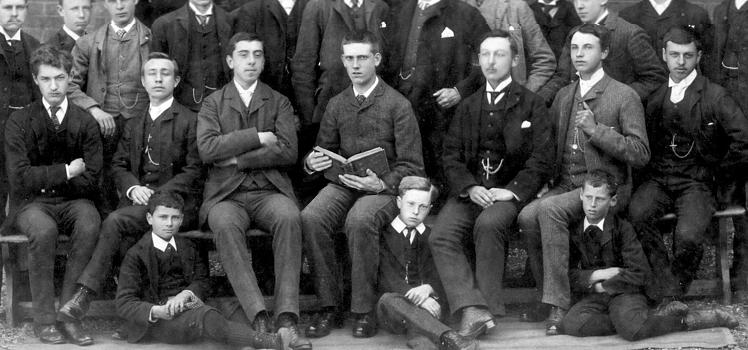 No one can be an eminent Christian, no matter how frequently he hears his favorite preacher, who does not converse much with his Bible in secret. Anyone who wishes to grow in grace and in knowledge must commune daily with the Bible's prophets and apostles. Through the medium of these inspired texts, the Christian must drink largely of the pure living waters and undiluted milk of the word. Alas, it is a weak and sickly faith that depends solely upon the hearing of sermons or the reading of Christian "bestsellers" for its spiritual support.

God's word is the food of the soul. There is more concentrated nourishment in a single text of Scripture, drawn out by the digestive process of meditation to strengthen the heart of the believer, than in many pages of uninspired, though instructive, composition. God's words are life, and they are spirit. Read the pages of Christian martyrology and you will find that the secret of the martyrs' strength was in their intimate acquaintance with the Scriptures. They were Bible Christians, and not mere sermon Christians. read more…
Our culture's subordination to "divine reality" has all but disappeared. We as a 21st century people no longer seem content to behold God's creation and feel blessed to live in it. After only a few decades of strange new philosophies invading our human institutions and persuading the masses to constantly question our timeless standards of truth, we suddenly find that our society is unable to discern the difference between God's reality and our delusional fictions. How and why did this happen? And how do we stop this prevailing madness?
read more