How important is it for the believer to cultivate his or her mind through regular, prayerful study of God's word? It is supremely important when one is seeking to ward off a deterioration of thought that comes from repeated exposure to the buffeting of the Enemy and the toxic indoctrination of the controlling world mechanisms. This is why Paul taught the Church way back when:
Do not be conformed to this present world, but be transformed by the renewing of your mind, so that you may test and approve what is the will of God — what is good and well-pleasing and perfect (Romans 12:2). …For we have the mind of Christ (I Corinthians 2:16).
Surely now more than ever, the apostle's exhortation must be heeded by professing Christians. The dark forces against us appear more energized in this age of digital dementia where minds are becoming conformable to machines. We must be both mentally and spiritually equipped to defend against these mechanized attempts to subvert the mind of Christ. Paganism, once thought antiquated and impotent in civilized society, has arisen again, now perfectly joined with the world's postmodern sensibilities, digital imagery and technological advancements. From that breeding ground we now see new counterfeit belief systems like scientism and transhumanism making inroads into the visible Church with the intent to promote man's high-tech wonders and marginalize God's holy word.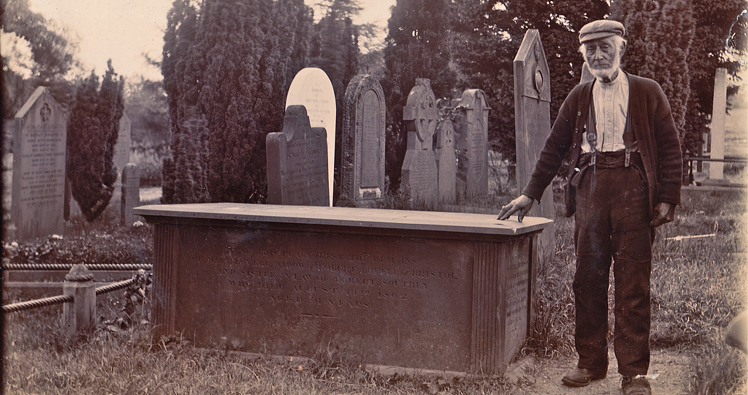 "Blessed are they that mourn: for they shall be comforted." — Matthew 5:4
Of all the beatitudes of our Savior, perhaps one of the most accessible pronouncements given to His hearers is on the topic of mourning and our great need of comfort in that low state. Indeed, the death of a loved one is a tragic thing for everyone, and a brutal reminder of man's fleeting mortality. We are immediately shaken to our core at the loss of dear souls taken from our immediate senses, much more aware at that very moment that "all flesh is as grass, and all the glory of man as the flower of grass," which withers and falls away (I Peter 1:24). And thus, we all mourn.
But is the object and quality of one's mourning truly a blessing?
What do we say to our self-indulgence, our sloth, our love of ease, our avoidance of hardship, our luxury, our pampering of the body, our costly feasts, our silken couches, our brilliant furniture, our snappy clothing, our braided hair, our jeweled fingers, our idle mirth, our voluptuous music, our jovial tables, loaded with every variety of wine and rich foods? Are we Christians? Or are we worldlings? Where is the self-denial of primitive days? Where is the separation from a self-pleasing luxurious world? Where is the cross, the true badge of discipleship, to be seen except in useless religious ornaments for the body, or worse than useless decorations for the sanctuary?
"Woe to those who are at ease in Zion!" Is this not the description of multitudes who name the name of Christ? They may not always be "living in debauchery, lust, drunkenness, orgies, carousing and detestable idolatry." But even where these are absent, there is "high living,"—luxury of the table or the wardrobe—in conformity to "this present evil world."
"Little children, keep yourselves from idols," was the injunction of the loving apostle John, and he wrote thus in love, because he knew that, if God sees us making idols of anything, he will either break our idols or break us.
This is the one easily besetting sin of our nature—to turn aside from the living God and to make unto ourselves idols in some fashion or another; for the essence of idolatry is this—to love anything better than God, to trust anything more than God, to wish to have a God other than we have, or to have some signs and wonders by which we may see him, some outward symbol or manifestation that can be seen with the eye or heard with the ear rather than to rest in an invisible God and believe the faithful promise of Him whom eye hath not seen nor ear heard.
The Illustrated Sandwich…