Why did Jesus and His apostles constantly raise up Truth? And I am not talking about "truth" as a situational or religious maxim, but singularly-fixed Truth that is above and against the counterfeit of man's wisdom, romantic speculations, and the subtle hiss of the Devil. Why did they emphasize over and over again the grand themes of Christ as Truth, the Gospel as Truth, and their eyewitness testimonies as Truth, and not as an inventive moral story?
The answer from Scripture is clear and uncompromising. Their only weapon against prevailing myths, fables, and half-truths was the pure and unvarnished Truth of God.
read more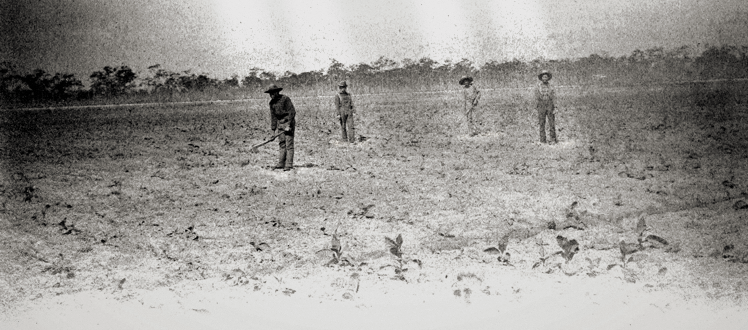 While biblical discernment is a necessary part of Christian discipleship, it is never a good thing when such focus supersedes the free and constant expression of praise and thanksgiving to our Lord Jesus Christ. In my past attempts to raise serious questions about the sad state of "American Christianity," I fear I have often failed to bring more unfettered appreciation to God for His living Church, and to show proper thanks for the many faithful laborers who humbly serve Christ outside the public arena.
In the midst of this anxiety, I have been reminded of what God told Paul in his time of great fear: "I have many people in this city" (Acts 18:10). Indeed I know there are many dear brothers and sisters out there who are quietly sowing the seeds of the Gospel and showing forth the love of Jesus to those within the tiny parcel of the world allotted to them by our sovereign God. Truly, I thank the Lord for all of them.
read more
From the very beginning, the enemies of truth launched an effort to infiltrate and confuse the people of God by mangling the truth and by blending lies with Christian doctrine… That was the case in the Corinthian church, where false teachers brought with them a quasi-Christian syncretism of gospel truth, Jewish legalism, and pagan mysticism. They were eager to blend the people of God with the pagan worshipers, and the truth of Scripture with the lies of Satan.
Undiscerning believers who partner in a common spiritual cause with unbiblical forms of Christianity or other false religions open the door wide to satanic corruption. The appearance of unity, no matter how enticing, is not worth sacrificing the clarity of the gospel. Furthermore, embracing those heretical systems falsely reassures their followers that all is well between them and God, when actually they are headed for eternal damnation. Partnering in a spiritual enterprise with unbelievers helps Satan muddy the doctrinal waters, and it cripples our ability to preach the need for repentance. Scripture is clear about how we are to respond when the very foundations of the Christian faith are under attack: our duty is to contend, not compromise.
– John MacArthur, The Cost of Compromise
"The children of God should differ from the sons of men. The more perverse others are, the more careful we should be to keep ourselves blameless and harmless. The doctrine and example of consistent believers will enlighten others and direct their way to Christ and holiness, even as the lighthouse warns mariners to avoid rocks and directs their course into the harbour. Let us try thus to shine." — Matthew Henry