"To have one foot on the land of truth, and another on the sea of falsehood, will involve a terrible fall and a total ruin." — Charles H. Spurgeon
Have you noticed that the citizenry of this world, with all our global connectivity and technological advancements, seem to be shifting more and more into a trajectory of chaos and uncertainty? Why is this? Surely in an age of scientific precision and meticulous social engineering, we should be achieving a high level of stability. Yet, obviously from our current state of cultural upheaval and political warfare, we seem completely unable to reign in the darker elements of our nature. A gathering swell of violent rage, fear, depression, and a growing lust for drugs, alcohol, and pornography are tearing at the moral fabric of our society. But why?
Perhaps we should seriously considered the distinct possibility that all the guiding philosophies of this world have unionized to cobble together a central message that drives us into the moral chaos in which we find ourselves. Like a fat-cat global conglomerate, the world and its board of directors have fine-tuned their mission statement and built a business model around it to achieve its vision of complete domination in the marketplace of souls. And like a scheming conglomerate, it has engaged in a massive PR campaign to transmit their corporate message into every mind and heart on the planet.
The following is a hypothetical discourse in which a die-hard "Christian libertarian" is challenged by the biblical standard…
My dear friend! It's always good to see you, but as you can plainly see, you caught me in the middle of doing one of my favorite things in the world. Of course, I can tell by the troubled look on your face that you're spiritually grieved by what I'm doing, but frankly it can't be helped. As a Christian, my conscience is clear in this matter, so I'm completely free to do this. And I don't have to stop doing it just because you are positioned from a vantage point that sees it as detrimental or sinful in some way.
You don't believe I have this liberty? Doesn't it say as much in the Bible? As a Christian, I'm a "free man" (I Corinthians 9:19; I Peter 2:16; Galatians 5:13), and "all things are lawful" for me (I Corinthians 6:12; 10:23). Nobody can put me under some "yoke of slavery" (Galatians 5:1). When I indulge in more worldly activities, I just make sure I do it "in the name of Jesus" or "for the honor and glory of God," and then it's completely blessed. (Colossians 3:17; I Corinthians 10:31). The only law I have to worry about is the Christian "law of liberty" (James 2:12), and not your personal rules and regulations.
See? There are numerous passages in the New Testament that prove that I have an exemption from your contrary preference concerning my behavior.
Funny thing, though. You still look… skeptical.
The crowds going ahead of Him, and those who followed, were shouting, "Hosanna to the Son of David; Blessed is He who comes in the name of the Lord; Hosanna in the highest!" — Matthew 21:9
I long for a concert of heavenly praise,
To Jesus, my God, the omnipotent Son!
My soul should awake in harmonious lays,
Could it tell half the wonders that Jesus has done.

I'd sing how He left His own mansions of light,
The robes made of glory that dressed Him above,
Yet pleased with His journey and swift in His flight;
He came on the pinions of covenant love!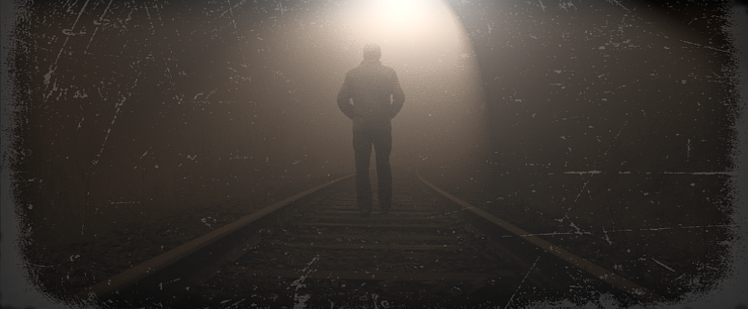 Should it not be the business of this life to prepare for the next life, and, in that respect, to prepare to die? But how can a man be prepared for that which he never thinks of? Do you mean to take a leap in the dark? If so, you are in an unhappy condition, and I beseech you as you love your own soul to escape from such peril by the help of God's Holy Spirit.
Live while you live. Let every moment be spent as you might spend it when you survey life from your last pillow. Let us live for God in Christ by the Holy Spirit. May the Lord quicken our pace by the thought that it is only a little while! A short day will not allow for loitering. Do we not live too much as if we played at living?
Drop no stitches. Do all your work at your best. Do a day's work in a day, and have no balance of debt to carry over to tomorrow's account. Soon you and I shall stand before the judgment seat of Christ, to give an account of the things done in the body: therefore let us live as in the light of that day of days, doing work which may bear that fierce light which shines around the great white throne.
The Illustrated Sandwich…